You are about to embark on the adventure of a lifetime, but there are some things that you should keep in mind before you catch your flight. We are here to help you easily prepare for your study abroad journey with an informative guide. Once you look for a great study abroad program, which aligns with your goals, it is time to start preparing yourself for the big trip. What you should pack for studying abroad? Do you need travel insurance? How should you manage all your money and phones while you are in a different country? These are some of the important questions to answer and we are here to help. Read on for the best tips on how to prepare for studying abroad:
Ensure all your paperwork is in order: Get your passport as soon as possible. You should also apply for the visa on time. Check for Nottingham's visa requirements as soon as possible. If you have a passport, then you should check the expiration date. Make sure the passport doesn't get expired in between.
Pack light and smart: When packing your bag, ensure that you have checked your airline's luggage restrictions. To save lots of room, you can invest in travel-sized toiletries. Once you reach there, you can buy regular-sized toiletries.
Stick to the budget: Studying abroad need a student to budget for a wide range of costs comprising flights, visas, and insurance, but the cost of living will vary from one country to another. It can be expensive depending on where you are studying. If you are looking to stick to a budget and look after your money while studying abroad, there are different ways you can save money.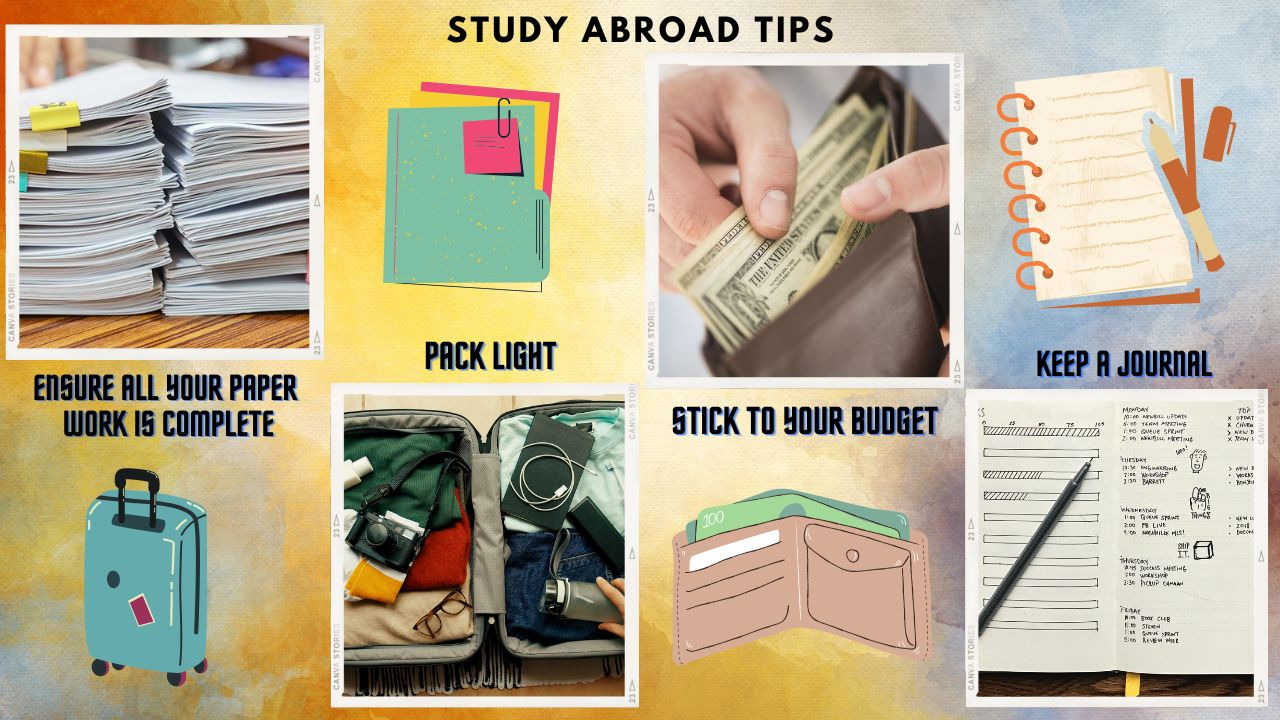 Some examples include cooking your own meals rather than heading out for food or choosing to take public transportation instead of a cab. In addition to it, it may not be as easy to get a job or have the same funding from the university while in another country, so bear this in mind.
Keep a journal: Keeping a journal is another way to make things work. Your semester abroad will likely be a memorable as well as transformative time in your life. Journaling is one of the best ways to digest the new experiences and situations unfolding around you. You will be glad to have a record of such experiences. Even if you have never written in a diary before, there is no better time to initiate now. For extra credit, you can try journaling in the language you are learning.
Look for financial aid: Without scholarships and grants, studying abroad can be really expensive. As you need to pay for your student accommodation Nottingham, groceries, alcohol, etc. in addition to it, you can receive every semester at college, we can secure two other special scholarships just for studying abroad. Talk to the university's financial aid office or your study abroad advisor to look out about potential scholarships and grants you can apply for. There are national scholarships that you can check. However, you will have a better shot at getting funding if you apply to smaller scholarships such as one which is offered by your university or one offered only to students traveling to specific regions/countries.